I want to thank you and Larry, our JV/M agent, for the personalized touch that you gave to our account. From our first interaction with JV/M you made us feel that we were an important customer. As we worked through different projects Larry took the discussions with customers seriously and worked hard to ensure that things did not fall through the cracks. Please thank him for us. Actually, it was the good work of JV/M that gave us the confidence to build an inside sales team to do more in house. Although you will be losing our business you can feel confident that your team did a great job and created another good reference for you. If I ever have the opportunity to use an outside telemarketing service I will not hesitate to use or recommend JV/M.

Skip, Just a note - I've got an appointment scheduled with Tom Smith in Merced CA for Oct. 15th, and Marisa and I had a great call with Chris Elmer in Kansas City that likely is going to result in an on-site visit also. And if things work out right, another one could happen in Las Vegas on the 14th with the folks at American National Bank. I am one happy person! Thanks for the great work that you and the folks at JV/M are doing on our behalf!!

Thank you for your help on our recent marketing program. Great job! You will be our first contact for the future, if we plan any initiatives for the US, as we have made good experience with your company on the last project.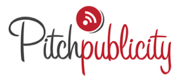 The services were outstanding, and well worth the price. We enjoyed working with you.

Jon is kicking ass! He's sharp, intelligent, switched on, very engaged, enthusiastic, productive and really a pleasure to work with. I find I get a charge from his energy, and the whole team is energized as well. So, in short, we are very pleased, and we are progressing very well!

Liesa is doing a great job. Keep up the good work!
The Quizno's call went well!!!! The conversation was good. Next steps are that we follow up with an email (already done) and that we email monthly as a reminder. Next time Bruce is in Denver he'll have lunch with Bob. Great job!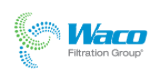 Jeff Josephson is the guy to talk to. He is a super listener, develops very effective campaigns, launches them well and has a team that stays on top of them and provides clients regular feedback to tweak the sales/prospecting program.

The overarching opinion that we, and I, had about the project was that it was a success. It was relatively somewhat costly out-of-pocket cash-wise, but I did show the company and others that overall we got a good return on our investment. I think that the objective was met, which was to kick-start sales in a certain area. And I have nothing but high marks and high praise for you and your gang.

Jeff has run a few campaigns for me and done a very good job. I'd highly recommend his firm. He's got a great program and does well managing his team to get the results the client's desire.

We thought that, by outsourcing, the best case scenario would be that we'd get a few more leads. . . but we've found that with your broader JV/M approach, we get better qualified leads, and lots of them."

I just wanted to let you know how excited we are all about this opportunity! We genuinely appreciate your efforts on our behalf and putting this together - pretty impressive that we actually got through to whom I would estimate is one of the top 10 people in [company]. Very cool and a nice pick me up at the end of the year.
Under the Radar
An IT company was suffering the effects of the Great Recession, but had figured out how to find work as a subcontractor. The problem was that the company holding the contract was extremely secretive. That didn't stop us, though. I can't tell you how we found them more than 2 dozen projects, but it didn't involve sending chocolates to the secretary.
Size Doesn't Count
If you're a roofing contractor, you might not think that professional B2B telemarketing can help. But it's not only for the big guys; JV/M has delivered 4-6 new roofing projects per week for a local roofer for less than $1200 per month.
Fortune 500 times 6
A Fortune 500 manufacturer was entering the year with a sales forecast far below what they needed. But with their main sales force tied up managing their territories, no one was looking for new business. Marketing was coming up short, producing few leads from expensive trade shows, mailings and in-house calling campaigns. Their VARs were useless. And to make matters worse, their CRM vendor was going out of business, and they needed a whole new system. After getting the call though, we were able to set up a program that produced over 3,000 qualified leads and appointments, and they made their number for the year.
Most Expensive Sales Ever
JV/M conducted a telemarketing pilot for a tech company, but by the time it got going, upper management had changed their minds and decided to pursue a VAR strategy. Nevertheless committed, the pilot program ran for 100 hours (over a period of five weeks), with 1250 dials generating 29 leads, which led to 14 demos, and 2 new sales. The VAR program also resulted in 2 sales, however it took 11,000 dials over the course of a year. Generating 220 leads, which led to 55 demos, according to the National Sales Manager, they were the "two most expensive sales ever made." Which would you do?
It Paid For Itself So Soon?
We understand that you're in business to make money. And we also understand that you've got a lot resting on the success of your sales program -- of which we may well be the major part. So when one sale paid for an entire year's worth of prospecting for one of our larger industrial clients, I guess you could say the program paid for itself. But that's why they went with JV/M, we suppose.
I Feel Smarter Already
A manufacturer of educational systems started a trial with JV/M recently. Normally, targeting the education market takes A LOT of time, principally because it's very hard to get hold of teachers and adminstrators. Call it luck, talent, or skill, but getting 11 appointments in the first 25 hours of calling has to be some kind of record.
Exceeding Objectives
When we do a trial for someone, we usually set a goal. In the case of a New York-area IT company, the goal was 15 leads in 125 hours. This would have worked out to about $375 per appointment -- pretty good for IT these days. But what did we really get? How about 25 leads in 125 hours? This worked out to a cost per appointment of $225 -- which compares pretty well to their historic cost per appointment of more than $800, don't ya' think?
Hitting Quota
As part of your sales team, we can have quotas just like your field salespeople. When one client wanted one good appointment per week for each of his 16 salespeople, we rose to the occasion. His reps are typically booked up six weeks out, so they know just where their sales are coming from.
Putting the Pedal to the Metal
The owner of an an independent distributor of metals and chemicals to the electroplating industry wanted to grow his business. His reps just wouldn't make enough cold (telephone) calls, though, so his revenues were flat. So he called JV/M to prime the pump, not knowing that he was also facing an imminent collapse in his biggest market. With JV/M's help, within three months his sales were up 15% over the previous year, at the same time that industry sales were down more than 40%! JV/M delivered an average of 20 new leads a day, with a two-month close rate in excess of 20%. We had expanded his base so he was less vulnerable, and his market share and profitability soared.
Insuring Success
Selling health benefits plans to businesses is extremely competitive, and the only way to win is to develop a trusting relationship with your prospect through face-to-face selling. The problem is that making good face-to-face calls can keep you from dialing for appointments, but if you're on the phone, you can't be in the field selling. How do you grow if you can't do both?

To solve the problem, one JV/M client first called in a traditional telemarketing firm who developed a written script, assigned resources, and promptly fell flat on their face -- generating one bad appointment in over a thousand dials. (Scripting doesn't work in the business market, which is why JV/M doesn't do it.) After meeting with JV/M, we put an appointment-setting program together that got them more than thirty new, qualified prospect appointments in just the first month -- 50% more than their own reps could make in-house in full blitz mode. Best of all, they don't have to manage a telemarketing department; they just say "call JV/M to get us more business."
Cutting the Cost of Travel
Prospecting challenges come in all flavors and styles, and JV/M can handle most of them -- at a cost you can afford. In this case, a client had a problem with a customer on the West coast, but they couldn't justify the $2,500 cost of an airline ticket to go address it. So they called JV/M to get them a couple of prospect meetings in the area to spread the cost of the ticket over more pieces of business.

Getting four, new qualified Fortune 500 executive prospect calls for a client in the same week, in a city 3,000 miles away, is more than a challenge. So we only got them three. Needless to say, though, they saved the account, and one of the new prospects is now a client.
Stop, And Do It Right This Time
JV/M was called in to help a high-tech service firm penetrate the dot-com market (before it fell apart.) And using a combination of direct mail and telephone follow-up, we had gotten them into almost 50 leading firms within two months. The problem was, when they got there, they found out that the service didn't fit, and the whole effort was a waste of time and money -- except that we did find out where the real market was.

Within three weeks we had re-directed the effort, targeting senior executives at Fortune 500 consumer products companies, where we got them in to see 26% of the companies we targeted, and found over $3 million in new business.
Now We're Cooking
When you're selling a commodity product in a crowded market, waiting for the phone to ring is the slow way to success. One JV/M client was relying on advertising to keep his sales reps busy, but he was averaging less than one lead a day for whole his food processing equipment line. JV/M's telemarketing service brought them up to 15 leads a day within a month, with at least a third of them worth a field sales call. We found enough qualified leads to justify -- and pay for -- another sales rep.
Consultants Need Help, Too
Consulting firms are great at what they do, but unless they're marketing consultants (and sometimes, even if they are,) prospecting for new business isn't one of their strengths. So one innovative powerhouse in the financial field called JV/M to prime the pump for them.

So what happens when they put JV/M on the job? Within five days we had found enough business to pay for the whole program ten times over. Not bad for a week's work.
Cautionary Tales
We don't claim to be perfect, and sometimes wierd things can happen. Like one company that took so long to approve the campaign that six valid prospects we had pre-qualified for them (that they could have helped,) went out of business! And another company that spent so much money on product development that there was nothing left to pay for the prospecting program. JV/M can make it happen for you, and help you learn from others' mistakes, too. JV/M is your true sales partner.

At LeadGen.com, we're not successful 100% of the time. Markets change, competition raises the bar, and not all of your prospects have been to "Customer School," where they learn to behave the way you want them to.
But we can give you the absolute maximum probability of success, getting you in the door where you want to be, when you want to get there, so you can make the sale.
At LeadGen.com, we have a strict policy not to provide references. We have established this policy for a number of reasons, including the following:
By definition, marketing entails risk. Hearing about someone else's experience does nothing to mitigate your risk. Quite the contrary, it confers a false sense of security that can blind you to other real and likely more impactful risks that we should be focusing on.
We don't want to bother our clients by asking them for references, and they don't want to be bothered. They have more important things to do - like closing the leads we generate - than contribute to something that might divert our attention from meeting their needs.
There are too many differences between situations and markets to make references relevant.
References are too easy to "wire." If you trust that we wouldn't do that, then you don't need a reference. If you don't trust that we wouldn't do that, then a reference won't help there either.
If you want to know if we are unethical, there are many other ways to get that information.
If you want to know what we are like to work with, that should be self-evident.
It will not reduce your decision risk. And, in fact, because references can be wired, it can actually increase your decision risk.
We don't offer a guarantee anyway, and our experience on behalf of another client - good or bad - does not replace one.
If you can't make a decision based on the information you have, we probably and ultimately won't be able to help you.
And finally, if your boss is asking you to check our references, we are sorry that they don't trust your judgment. But if there's anything meaningful that you require to help you make your decision, let us know; we remain committed to providing whatever you need - and to your success.
We apologize, in advance, if your decision process doesn't allow you to consider working with a vendor without getting a reference. However you may want to consider the above points as providing precisely the "due diligence" that is intended when you seek a reference in the first place.